Kimmy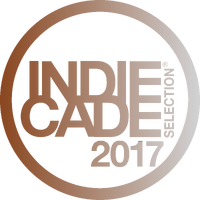 •  Developer:
Star Maid Games
---
 •  Year(s) Shown: 2017
---
 •  Platform: PC, Mac
---
 •  Website:
http://ninasays.so/kimmy/
---
About Star Maid Games
---
- Designed and written by: Nina Freeman
- Illustrated and written by: Laura Knetzger
- Programmed by: Aaron Freedman
- OST Composed by: Louie Zong
- Sound design by: Amos Roddy

Kimmy is a title featured at IndieCade 2017.
About Kimmy
Kimmy is a visual novel style game about a summer spent babysitting in late 1960s Massachusetts. You play as Dana, who stumbles across Kimmy—a tiny girl wandering around alone in her neighborhood. Dana decides to take Kimmy under her wing, worried that she's having trouble making friends, and decides to be her babysitter. Let summer begin! Collect trinkets, play street games, and learn more and more about Kimmy and her mysterious family as summer passes by.
Trailer
Screenshots